In keeping with my habits of writing about my travels while on my next trip, I am starting to discover that this is less a function of my procrastination and more one of my incomprehensibly busy schedule. So it was when I decided to economize a work trip to Stuttgart for a client workshop and weave in a short daytrip in Mannheim for a different client workshop. I'll state for the record that I am not complaining. I have no basis to. My schedule is entirely the manifestation of my own choices.
I travel to Stuttgart a few times a year for work, and on this trip I had a multi-day workshop with a client. The way I prefer to structure multi-day workshops involves at least one day's break before the final day, to give people time to digest, think, and prepare final presentations. It's an effective strategy, and also one that conveniently gives me time to explore around a bit. Stuttgart has a reputation of being little more than a hub for the auto industry, but I remember my first time to the area being struck by how beautiful the surroundings are. The area outside Stuttgart reminds me a bit of the area around Roanoke, Virginia, with hills and vineyards and small factories all around.
After a few days in Stuttgart, which included a team dinner at what I would later discover was a Michelin Star restaurant, I took the early train up to Mannheim. It's a short journey of around 45 minutes on the ICE. Mannheim is a weird city. It's one of the few cities in Germany with a grid layout, at least in one section, and exists kind of squeezed in at the confluence of the Rhine and the Neckar.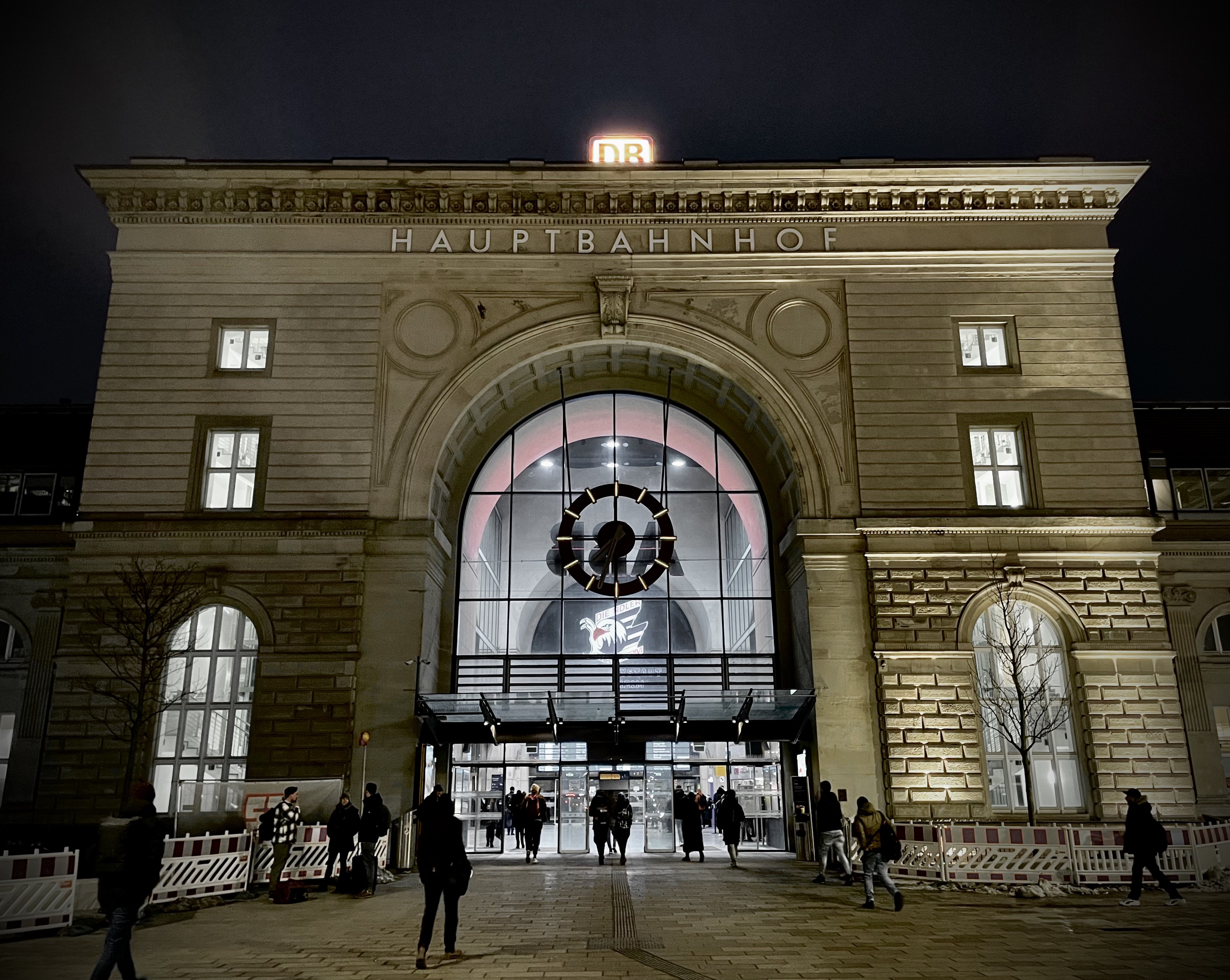 One thing about the city, however, is that it has fantastic train connections. It's quite easy to get to and from the city, and so instead of dining in town, the team and I decided to take the short journey over to Heidelberg. Heidelberg is also a weird city. For a reason I can't quite divine, it's extremely popular among American tourists. Sure, it's small and pretty, but I still don't get it. I've been to dozens of European towns with the similar cute old towns and picturesque buildings. The Americanness of it all struck me as I rode on a bus with a bunch of nineteen year old American exchange students. The piercing nasal tones of the American accent always drills into my brain, I can't hear anything else.
What Heidelberg does have, however, is an outstanding Thai restaurant. Bay Jok is authentic northern Thai food done right, and it's the kind of restaurant you'll need to book in advance. When we arrived, the restaurant hadn't opened yet, and the crowd was already waiting at the door. Each table was prepared with the patron's name written on a slate, and the entire restaurant filled promptly after opening. I made a mistake not ordering a starter, as the food is not your traditional street food, dash and done type of cuisine. Instead, it's a well-prepared meal, with a lot of attention paid to how it's presented. The food did not come out fast, but it was worth it. It's a great place for conversation.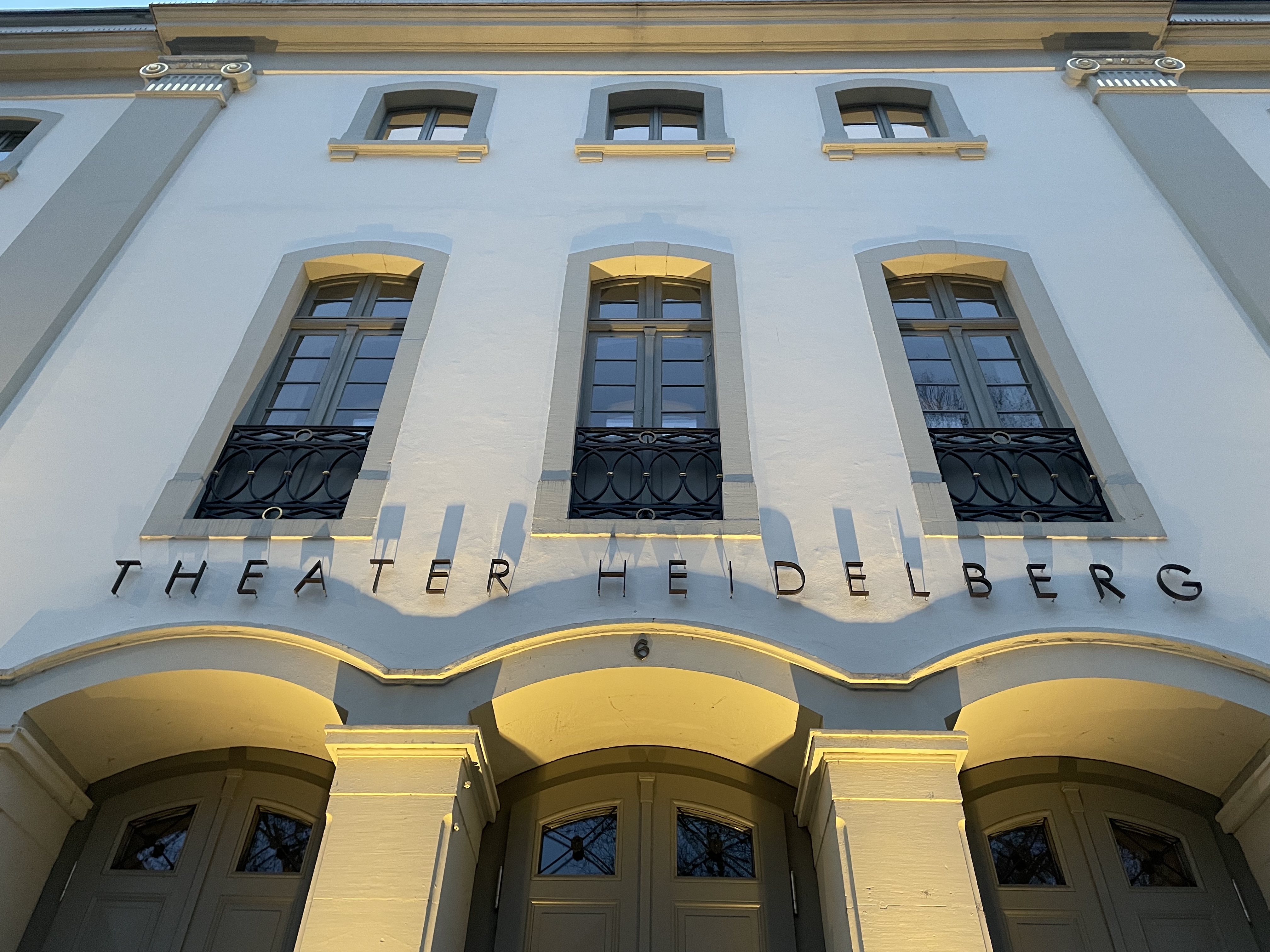 After a long, exhausting week, I packed my things back up and rode the ICE back to Berlin. It's a long way back from BW to Berlin, but as the train dashed through the snow-covered fields, I was glad that I had the option of rail.