They say be careful what you wish for. When I was younger, the idea of going to Amsterdam and Athens in the same week would have been some kind of impossible dream. For me, it was just another business trip in a year full of business trips. I had hardly had a moment's rest after my epic three-week, nine-country voyage before I had to head back out on the road again.
My schedule was tight: dinner with a client on Monday, then I needed to be in the Netherlands for a meeting by midday Tuesday. This meant I had to live with the unfortunate constraint of taking the early flight from BER into Amsterdam. Flughafen BER is my least favorite airport of the now 87 airports I have visited in my life. It's far away, slow, and unfriendly. The amenities are weak and the airport isn't even creatively designed to boot. The saga of BER is a sore spot for the city, and on days like this I missed the convenience of TXL.
Amsterdam was uneventful; the meeting, successful and worth the trip. I didn't have much time to stay, though I booked a hotel in a different part of the city to see something new. Unfortunately, that was the office park part of the city, and what was new was boring. Not every part of every city has to have its charms, but if I was going to stay in a faceless Moxy then I would rather have been closer to the airport. Alas.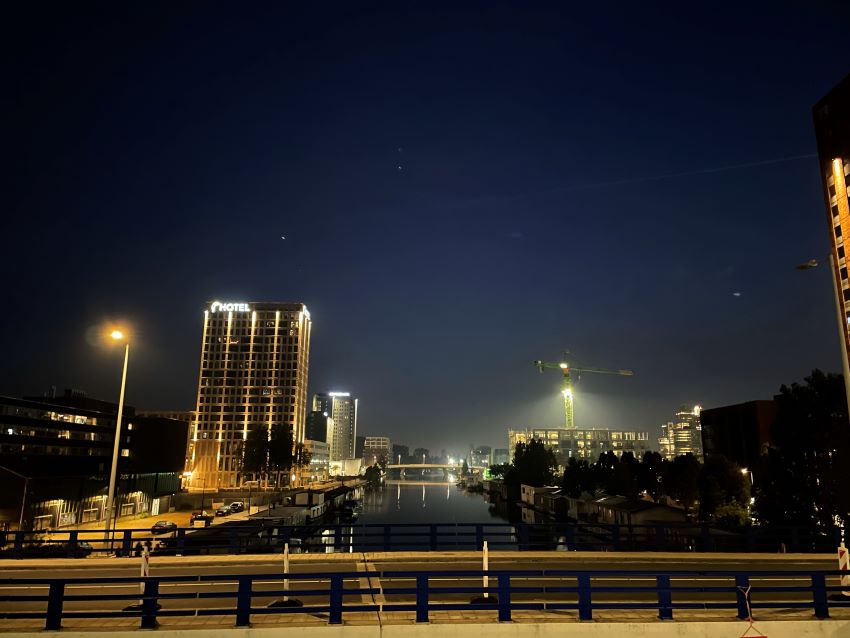 After a short night in Amsterdam, I headed back to Berlin just for a night before jumping off to Athens for the Better Ways conference. We'd been trying to get me down there to speak for a couple years and I was grateful to make this work. I love Athens, I love the vibe of the city and that half coming together, half falling apart tenor that cities in southeastern Europe have. What more can you ask for? The city is full of amazing history, cuisine, and hospitality. The clear nights with the full moon rising over the Acropolis made me realize how privileged I am to be able to experience this life.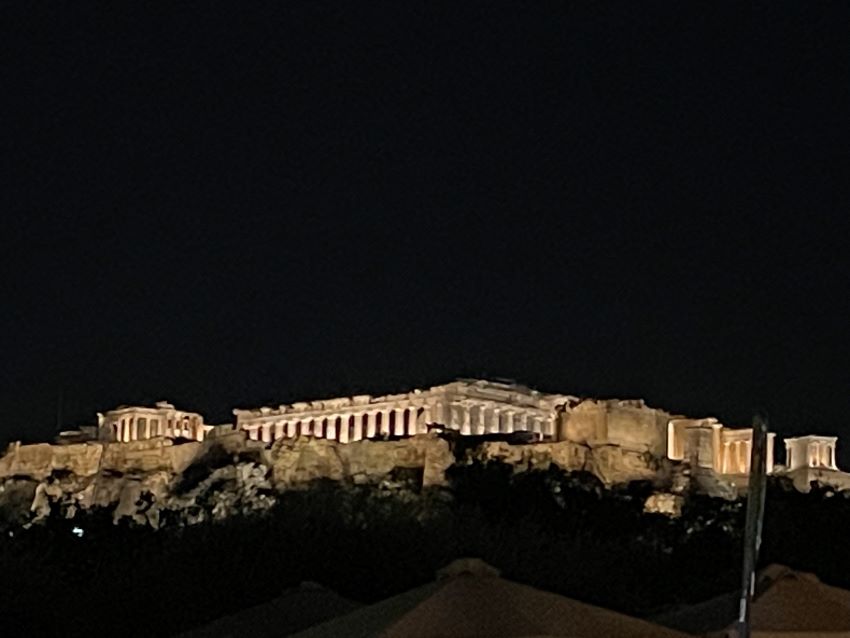 The conference itself was really amazing. Single track, interesting talks. The most interesting was a talk by Louis Hanzlik, a Professor at the University of Connecticut (my old stomping grounds) who is part of the award-winning Orpheus Chamber Orchestra. Orpheus is an anarchist orchestra: with no conductor, the group arranges and plays in a leaderless fashion, coming to its style through debate and consensus. I had the pleasure of chatting with Louis after the conference and was fascinated by how the orchestra self-organizes. I'm not sure they really realized how anarchic they are, but it brought me joy to see something like this exist and succeed in this world. It lifted my spirits and reminded me of the sheer privilege and beauty that our industry can create when we bridge worlds and connect people to each other. Were that we could bring this mindset everywhere.
After the event, I joined some of the speakers at the Odeon of Herodes Atticus to catch a viewing of Koyaanisqatsi performed by the Philip Glass Ensemble. I'd never seen the film in its entirety, and it was definitely a thing to watch it there in the remnants of a 2000-year old theater. It's a bit heavy handed in the modern light, very America-centric, but worth watching. The sound was great. I spent the weekend in the city doing some shopping and sightseeing and headed back to Berlin Sunday afternoon, another trip down, another conference down, another quarter in the books. I'm glad this trip was so inspiring, because I was otherwise starting to tire of the restlessness I brought on myself. I'll learn to say no someday. But for now, there's still too much world to experience.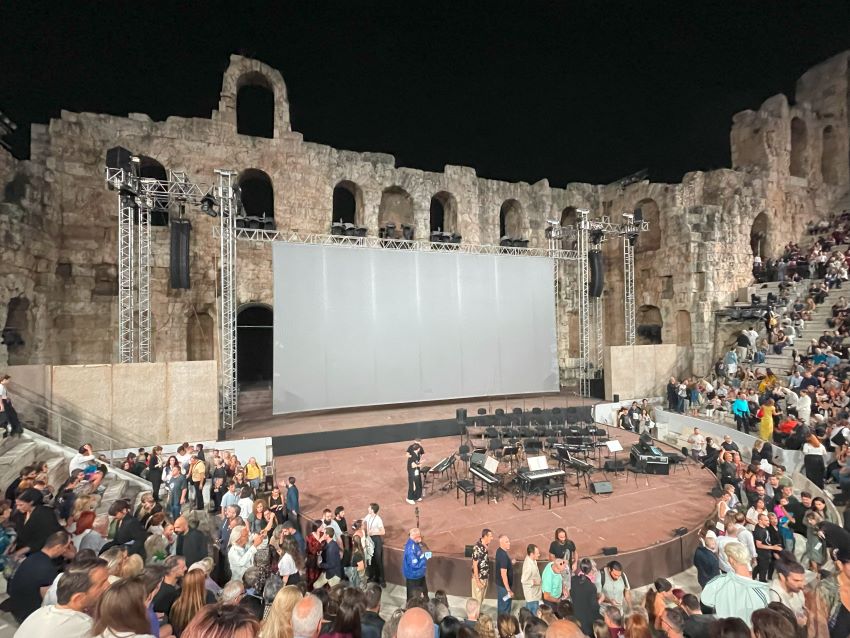 I cannot rest from travel: I will drink Life to the lees: All times I have enjoy'd Greatly, have suffer'd greatly, both with those That loved me, and alone, on shore, and when Thro' scudding drifts the rainy Hyades Vext the dim sea: I am become a name; For always roaming with a hungry heart Much have I seen and known; cities of men And manners, climates, councils, governments, Myself not least, but honour'd of them all; And drunk delight of battle with my peers, Far on the ringing plains of windy Troy.