My year has been extremely hectic with travel. I like it, but July to October was a particularly intense period. I was genuinely all over the place: three continents, at least 11 countries. Part of that was due to our 10th anniversary trip but it was also due to work, restlessness, conferences, and an urgent sense of needing to see the world before it ends. Nevertheless, that trip didn't include much time back home in Charlottesville, so I decided to make a quick trip to spend our actual anniversary date together.
This was a short but nice trip home: my direct flight landed midday and I adjusted well to the timezones. It was the first time I chose to spend a little more money to fly United Premier Economy and I have to say it was well worth the cost for the transatlantic flight. The seats were much more comfortable, spacious, and relaxing. The other part of this is that I'm a climate criminal and I'm angling for Star Alliance Gold this year. I'll get it with my next trips. Europe is great to travel by train but it's not fast. Berlin is on the wrong side of Germany for me to be able to conveniently travel by train to Amsterdam or Brussels for work, for instance, without burning half of my week in travel time. And conferences in Athens or Vilnius or London aren't easy to get to without flying. So status it is, and I'll defer my climate sins some other way.
Being home was great except for when a transphobe came to speak at the University. I found out about this from my local activist community and joined the counter-protest on UVa Grounds. The student body there was active and vocal, if not a little nervous about where the boundaries were. No worries, Charlottesville has a great activist community that takes no shit. I have to say, it was a big step up from my last counter-demo on the campus. I only got lightly assaulted by an old man this time!
Christine and I like to do the traditional anniversary theme gifts. For some reason, one of the themes for the 10 year anniversary is aluminum. This is a great theme with a lot to work with. On our honeymoon, we went to a small island off the coast of Vancouver. At the time there was a kayak rental shop next to a pie shop; on weekday's they'd offer a pie and kayak rental special: Pieyaking. I had to sneak out while Christine was off doing other things and headed down to the local sporting goods store and picked up some kayak racks for the car, as well as to the grocery store to pick out a pie. I grabbed an aluminum-handled kayak paddle as well, and surprised my wife after we came home from eating at our favorite Turkish restaurant in town. Now we get to pick out kayaks and hopefully we'll get lots of opportunities to use them next year.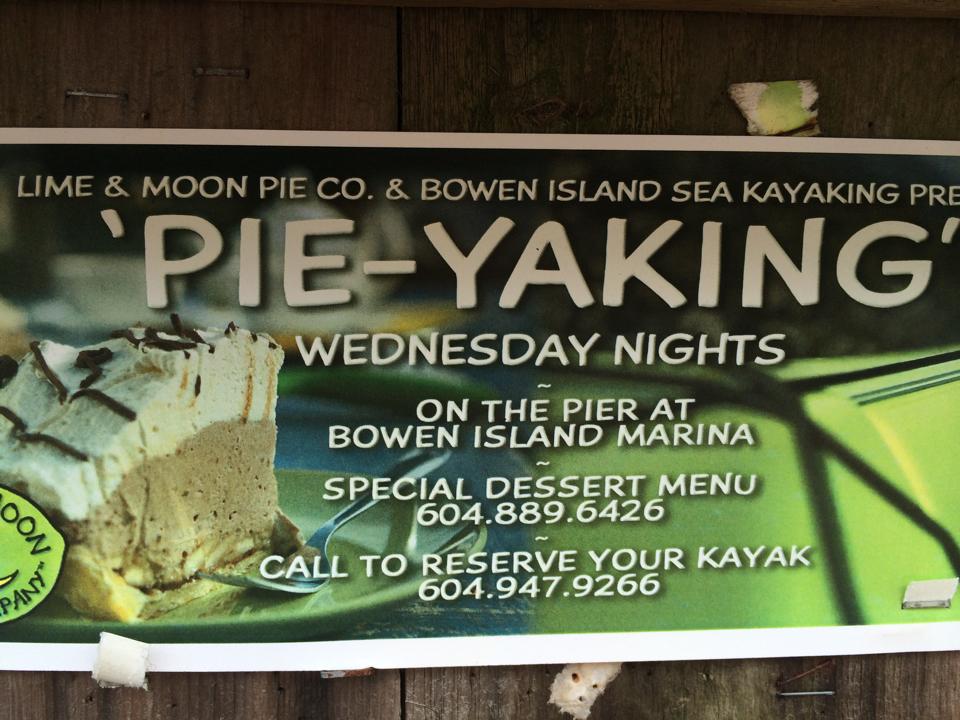 An old flyer for pie-yaking, photo taken by my wife, Christine
I wrapped up the visit back home by setting up the 12-foot Home Depot Skeleton that my wife insisted on buying. It worked out though: we've configured it to be a sign holder and now we have it proudly advertising the Livable Cville yard sign. We all stan a 12-foot Yimby skeleton! How (if?) Christine will take it down is a story for another day.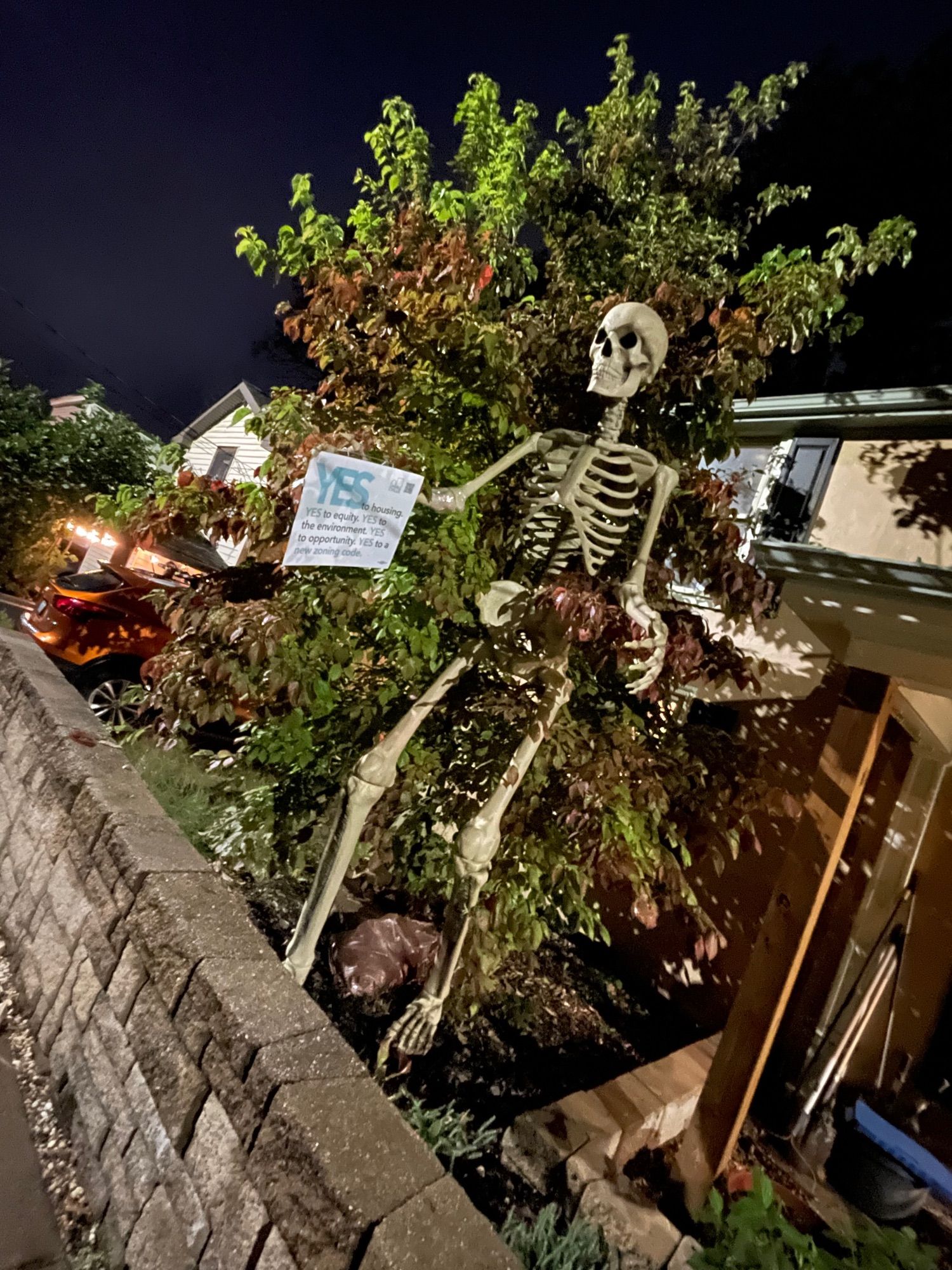 A 12-foot skeleton in front of our house
After this trip I've managed to find a miraculous break in my schedule. I won't be traveling for almost a whole month. In that time I had a small surgery, recovered, and managed to get some more reading and writing done. My next journey: back to Amsterdam, then off to Vilnius, Riga, Passau, and the United States. For now, I'm enjoying the down time and rest. It's good to be in one place for a minute.