I'm in Amsterdam not frequently, but regularly enough that I feel like I vibe the city. I was there earlier this year to visit the Rijksmuseum. I like the city well enough, but then I'm there mostly in the fall or winter.
When my partner and I decided to finally make good on our planned weekend away—first we tried for Portugal, then we tried for Amsterdam together in March, only to be foiled by life events—we started looking around at what we could do in Amsterdam and the Randstad. My last trip to Amsterdam was a bit awful what with terrible hotels and high prices, and I always wanted to see Utrecht, so I suggested maybe we could stay in Utrecht and take the short train ride into the capital city for a day or two.
Utrecht is absolutely stunning, honestly. It definitely lived up to the hype. The vibe was much calmer than Amsterdam, the inner city was less crowded, and people actually spoke Dutch. The beautiful city center had a ton to offer, and I could easily spend all day lazing in and out of cafes and bookshops there. I loved the two-level design of the canals. We stayed a bit farther out, along the main canal leading to Amsterdam, and found everything easily accessible by bus or by foot. One of the highlights was the Domunder tour, walking around through the foundations of the old churches (no longer standing) and the Roman road leading under the main square. It's a humbling glance into history.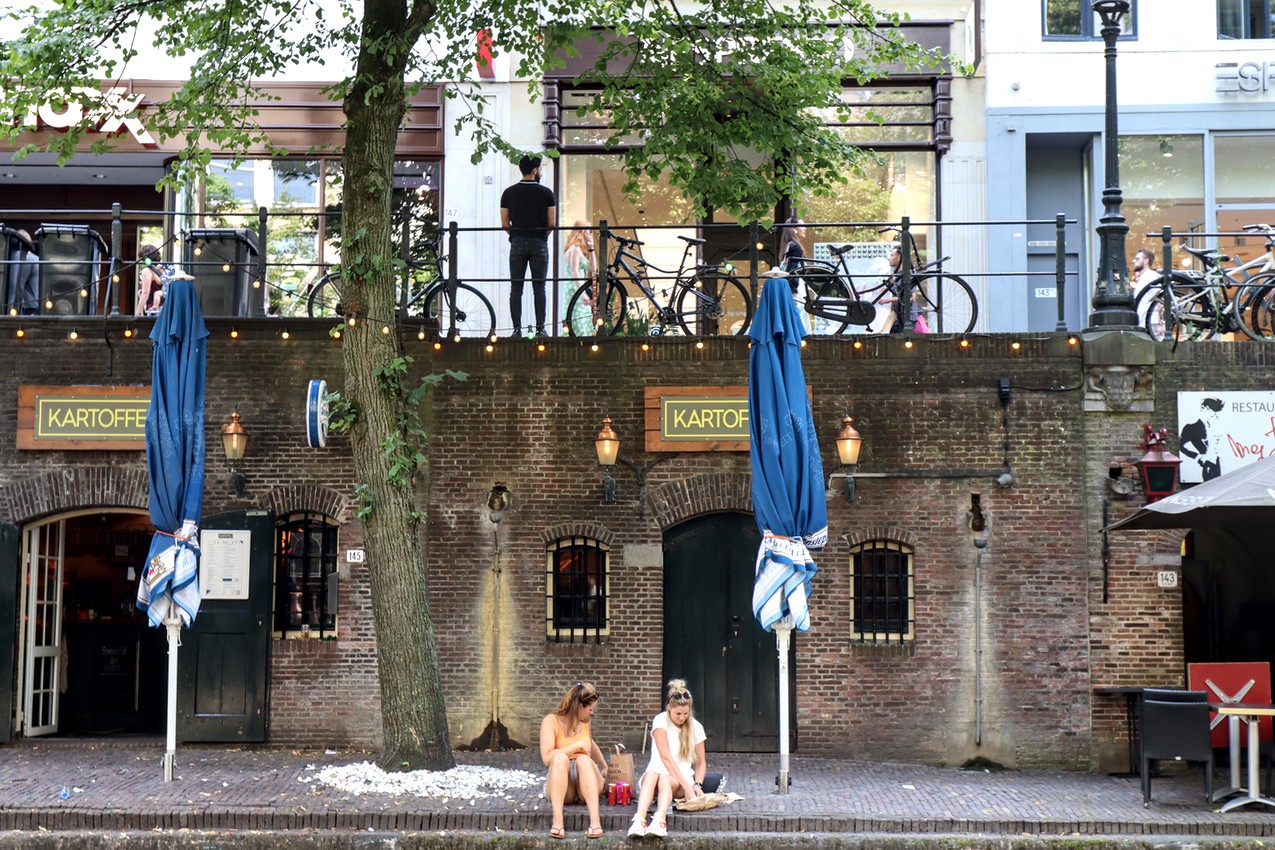 For Saturday, we headed up to Amsterdam. My partner had never been and we were aiming for a sober weekend. What we found is that Amsterdam is simply not fun in the summer. Far be it from us, the tourists, to complain about the tourism, but the city is out of control. Too many people everywhere; too many men standing constantly in the way. We took a canal tour, usually a relaxing way to spend the time, but had a hard time finding one that wasn't a smoke boat or a floating bar. When we did, it was crowded with people who simply wouldn't stop talking. It was like hell for all of us, captain included. Even the stroopwaffel let us down.
We did manage to make it to the Rijksmuseum, which should have been a nice place to visit the second time around. The Vermeer exhibit had passed, so the museum was largely business as usual, which also meant human beings being incomprehensible as usual. I watched a woman climb a display to try to get a photo of a piece of furniture on exhibit. One woman was leading her family around holding a single shoe over her head, yelling. Her barefoot children arguing back at her, the shoe obviously did not belong to any of them. I have no idea whose it actually was. Museums, especially famous museums, are rarely calm in the tourist season, but this was unlike anything I had previously seen. The pandemic really did break us, huh?
The weekend could have ended on a high note, except for my bag being stolen. Announcements on the train from the Netherlands advised us to be wary of pickpockets. Carefully, I put my bag between our feet. We had a stanchion behind us, I figured it would be safe. Somehow, someone took it. I don't quite know how, but I do know it was gone because I got credit card alerts about 20 minutes later. Nothing was lost that couldn't be replaced except for the nostalgia of the stamps in my passport. Thankfully, I have a second passport that I can travel on, so there should be no major blockers to me enjoying my planned vacation. Nevertheless, just when I thought I was done with German bureaucracy, German bureaucracy finds a way to drag me right back in.